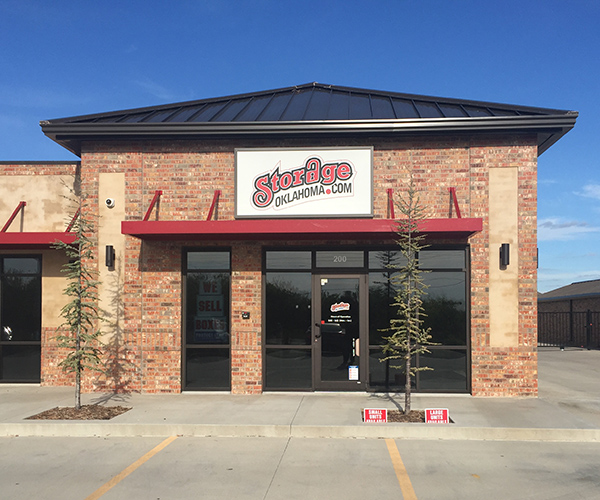 CENTRALLY LOCATED
Dear Storage Oklahoma Customers an Potential Storage Oklahoma Customers,
We currently are in the process of changing over our Management Software system. Unfortunately, during this transition period you will not be able to make a payment nor reserve a unit online. We sincerely apologize for any inconvenience that this may create during this period. If you need to make a payment or would like to reserve a unit please call the appropriate facility directly. We anticipate that these two convenient services will be back and operational on March 1st. We appreciate you patience while we make this critical change in our company which will help us improve how we service our customers.
Sincerely,
Management
---
Storage Oklahoma
15100 South Western Avenue Suite #200
Oklahoma City, OK 73170
Office: (405) 794-7100
Manager – Ron
Office Hours
8:30am – 5:30pm Monday – Saturday
Sunday: CLOSED
Facility Features:
Residential & Commercial Storage
7 Day Access
Drive Up, Interior & Climate Controlled Units
Large Contractor Units
Month to Month Rentals
Online Account Access
All Cards Accepted
Deliveries Accepted
Gated & Fenced
Boxes & Moving Supplies
Our Storage Oklahoma West Moore/South Oklahoma City location is conveniently located off of SW 151st and Western. Our Moore Self Storage units are open 7 days a week, and are gated and fenced for your security!
---
TESTIMONIALS:
Ron is the nicest most personable man! He was so thoroughly helpful and informative while signing me up for our rental. He took the time to walk me through the facilities (even in the rain) and ensure I knew how the unit functions. I feel very comfortable and confident in our choice of self-storage facility. Kudos to your impeccable customer service!
Storage Oklahoma – West Moore Customer
I went in today and met with Ron. He gave me a tour of the facilities and made the process smooth and easy. The customer service was great the facilities were clean and well kept. I am glad I chose this location.
– Mitlon R Bowens
---
About Online Payments: Only payments made in full will be accepted. Payments will not be posted until the following business day. In order to make online payments, you must be a member of the Premier Customer Club. If your e-mail is on file, you will automatically have access to this feature. The Premier Customer Club is free of charge.
Storage Oklahoma is conveniently located, our South Oklahoma City / Moore Self Storage Units have gated security access, open 7 Days a week!